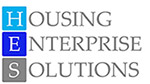 Guaranteed Rent Scheme
For Landlords that are looking for a stress free way of renting your property with a guaranteed rental income for a fixed term, regardless of whether or not your property is occupied and the day to day management is taken care of, a guaranteed rental scheme may be right for you.
The guaranteed rental scheme is provided by Housing Enterprise Solutions.
Types of Properties Required
HES will consider all types of residential properties in a habitable condition and that meet the current legislative requirements.
Duration of Service
HES is able to offer longer term guaranteed rental schemes from 1-3 years.
Initial Inspection
HES will come and inspect your property to ensure the minimum requirements are met. They will advise on any maintenance, repairs and furnishing required and provide you with details of the documentations and certificates required from you.
Your Tenant
HES will become your tenant throughout the duration of the tenancy and therefore you will only have to deal with one entity.
HES's Tenants
HES specialises in renting to a number of public sector organisations including local authorities and specialised charity and housing organisations and also to commercial organisations with private professional tenants.
Guaranteed Rent
The agreed rent will be paid on a set date every month directly into the nominated account, regardless of any void periods when the property is unoccupied, or in the event of rent arrears if the tenant fails to pay the rent.
Full Management Service
HES will provide a full management service. Looking after the day to day management of the property and dealing with any repairs and maintenance that are arise. You will not have the worry of finding new tenants or possible void periods between tenancies.
Inventory & Inspections
HES will carry out an inventory at the start of the tenancy and will also carry out quarterly inspections to ensure that everything is in working order and that the property is being maintained.
For further information or to arrange a Free valuation to see whether your property would be suitable for the HES guaranteed rental scheme, please contact us on 020 7328 8800.